County-Wide COVID-19 Loan Program Opens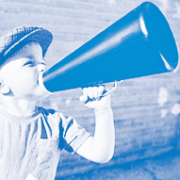 Local city and county leaders have been working collaboratively for several weeks to identify the best way to support Wayne County's small business community. Knowing that many were severely impacted by COVID-19 due to partial or complete shutdowns, local leaders knew if resources were not quickly made available, we could lose our locally owned retailers and restaurants forever.
Up to $900,000 has been pooled from several public and private resources to assist small businesses who are experiencing business disruptions and loss of revenue due to COVID-19. The new loan program, called the Wayne County COVID-19 Small Business Loan Program will be administered by the Wayne County Economic Development Revolving Loan Board. Denny Burns, chair of the board and Wayne County Commissioner says, "The local small businesses in Wayne County are the lifeblood of our economy. This loan program will protect many of them from an uncertain future. We are fortunate that this group has come together for the sole purpose of protecting those that have limited options."
Small businesses can apply for loans for up to $25,000 with 0% interest with a 60-month term, and deferred payments for 6 months. Applicants must have no more than 50 FTE employees with owners residing in Wayne County, be a for-profit entity, be current on all local taxes, and provide current balance sheets and profit and loss statements, among other documentation. A special webpage has been created to provide more information as well as the online loan application at: whywaynecounty.com/covidloan.
The funding for the loan program was made possible through contributions from the following sources:
Wayne County Government – $150,000
City of Richmond – $150,000
Wayne County Economic Development Revolving Loan Fund – $250,000
EDC of Wayne County through the Consolidated EDIT Fund – $250,000
Economic Growth Group – $100,000
Each entity will be repaid for the percentage of the contribution annually as loans are repaid.