Silgan White Cap Corporation Receives EDIT Grant for Training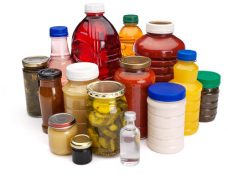 Silgan White Cap Corporation, located at 1701 Williamsburg Pike in Richmond, will receive $10,752.00 in an Economic Development Income Tax (EDIT) Grant from the Economic Development Corporation (EDC) of Wayne County, Indiana. The company is investing $2.5 million in upgrades to existing equipment. The grant will be used to provide 24 hours of training for 20 employees on new equipment upgrades.
EDC President, Valerie Shaffer says the EDC is pleased to be able to help support Silgan White Cap's initiative to remain efficient and competitive. "Workforce training and skills are such a critical issue facing employers today. We're happy to be able to assist Silgan White Cap to provide training for their workforce as they integrate their new equipment upgrades." Silgan White Cap is a FDA approved facility that manufactures caps for a number of different food and beverage products globally. The Richmond location is one of eight Silgan White Cap manufacturing plants located throughout the United States.The request for EDIT funds will now go before the Wayne County Commissioners for their consideration.
About Silgan White Cap Corporation
For more information on the company visit http://americas.silganwhitecap.com/