Regional Careers Website Launches in Eastern Indiana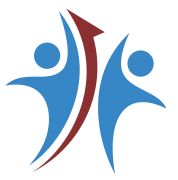 Companies in Jay, Randolph, and Wayne counties now have a new way to connect with prospective employees as a result of a partnership between the three counties. Hoosier Opportunity (www.hoosieropportunity.com) is a new website where companies in the three-county area can post positions free of charge. Applicants from anywhere can create a profile, upload a resume, and even search and apply for careers in targeted industry sectors commonly found in the three counties.
"The Hoosier Opportunity website provides a personalized approach in creating better opportunities for employers and potential employees to connect in a strategic, structured and focused approach for our region represented through this partnership. This initiative will help provide the quality career resources needed in addressing the workforce development challenges together, thus, building a better path forward for those served through our efforts," says Bruce Hosier, Executive Director of Randolph County Economic Development.
In order to post a position, employers must fill out a profile and the position must pay at least $10 an hour. Companies also have the opportunity to post a video on their profile. These features allow companies to provide, in greater detail, information about what they do, career opportunities they have to offer, experience and education requirements needed, and pay and benefit packages available.  Employers will also be able to access a searchable database of resumes and connect with perspective employees directly via email.
Job seekers will be able to create their own profile, choose industry sectors of interest, and upload their resume. They will be able to apply directly to positions posted on the website, and will receive regular email updates on new positions posted in industry sectors in which they are interested. A free mobile app will be available soon for both Apple and Android devices for access to the website anytime from anywhere. Applicants can also access information about Hoosier Opportunity via Facebook, Twitter, YouTube and Instagram.
Bill Bradley, Executive Director for Jay County Development, adds that "the site will help bridge for many of our communities, the information gap that exists between jobs that are available and available candidates that may be interested in a career in eastern Indiana.  It is all about making the connection between the two.  I wholeheartedly endorse the collaborative effort being made between all three counties in enabling this tool to become a reality.  All of us benefit in assisting our employers and our potential employees in making that connection.  Also, the potential employee has a wealth of data available to themselves that will help them learn and understand more about this part of Indiana. What a positive tool for all of us to use now and in the future."
Hoosier Opportunity is a collaboration between the Jay County Development Corporation, Randolph County Economic Development Corporation, and the Economic Development Corporation of Wayne County and their respective partners. EDC of Wayne County, President, Valerie Shaffer says, "There are hundreds of jobs available in our three-county area as new companies open, existing companies expand, and Baby Boomers begin to retire. Businesses think regionally and we need too as well when it comes to helping them find the qualified workforce they need. Together, the three counties, who are linked via U.S. 27, have access to the workforce needed to meet the current and future demands of our employers. Hoosier Opportunity is a way to make sure that workforce is aware of the career opportunities offered by employers in our three counties."
Contact:
Randolph County
Bruce Hosier
Executive Director
bruce@randolph-county.org
123 W. Franklin Street
Suite 201
Winchester, IN 47394
765-584-3266
Wayne County
Valerie Shaffer
President
500 S. A Street, Ste. 2
Richmond IN 47374
765-983-4769
Jay County
Bill Bradley
Executive Director
118 S. Meridian Street, Ste. B
Portland IN 47371
260-726-9311