Lintech Announces New Warehouse Facility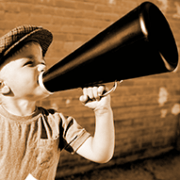 Lintech International LLC, based in Macon, Georgia has completed the purchase of a new warehouse facility in Richmond, IN. The 120,000 sq. ft. facility is currently undergoing new upgrades, including a foam fire suppression system, security and telephone systems, temperature controlled storage areas and enhancements to the offices and conference rooms. Completion of the upgrades and the official opening of operations will be September 1, 2017. Lintech will offer a broad range of distribution and storage services including industry leading specialty chemical products, outstanding service and logistics combined with temperature controlled and flammable storage capabilities. The warehouse will be staffed with new Lintech employees from the local community. The facility will be fully compliant with the National Association of Chemical Distributors (NACD) RESPONSIBLE DISTRIBUTION ® process. Lintech facilities are also verified under the U.S. Customs Trade Partnership Against Terrorism (C-TPAT) process. In the coming months, the warehouse will become ISO 9001:2015 certified under Lintech's current registration.
Julie Van Brunt, CEO of Lintech International LLC – "We are very excited about our new facility in Richmond, IN as its location is well suited to serve our strategic markets in the Mid-West which will enable Lintech to provide outstanding distribution and storage services. After visiting Richmond and the surrounding area, we immediately felt at home. We believe our company culture will integrate well with the community and its people. The assistance we received from the Economic Development Corporation of Wayne County and the City of Richmond Administration was instrumental in helping Lintech to purchase this property. We are completing all the upgrades with local contractors and have been impressed with their professionalism, responsiveness and competitiveness. We are committed to growing our presence in the region and this facility will be a key centerpiece for our activities and operations."
Since 1983, Lintech International LLC has been a privately owned, specialty chemical distributor with its headquarters located in a 67,000 sq. ft. facility based in Macon, GA. Lintech also operates through ten strategically located public warehouses to support customers across the U.S. Lintech provides world-class distribution and storage services to the paint & coatings, adhesive, rubber, plastic, agriculture and composite markets.