Hill's Pet Nutrition Builds Training Center at Richmond Facility to Increase Workforce Skills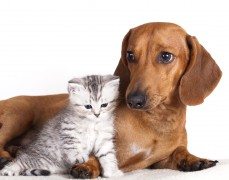 Hill's Pet Nutrition, Inc., a large scale producer of pet nutrition for companion animals and a division of Colgate-Palmolive, will receive $10,000 in an Economic Development Income Tax (EDIT) Grant from the Economic Development Corporation (EDC) of Wayne County, Indiana.  Hill's Pet Nutrition, located at 2325 Union Pike in Richmond, will invest more than $500,000 to build a training center at their facility to provide basic and advanced manufacturing skills for all their employees. The center will have hands-on stations that will pair with online, virtual training. The company also plans to utilize the training center to partner with local education programs for further training within those programs.
"Colgate and Hill's Pet Nutrition are committed to enhancing the communities where our employees live and work, and this training facility is a prime example of that commitment," said Rick Davis, Manager Operations for the Hill's Richmond plant. "We will be able to teach valuable skills to Hill's employees and individuals enrolled in the participating local education programs."
"The EDC of Wayne County is happy to be partnering with Hill's Pet Nutrition on this project," says EDC president, Valerie Shaffer. "This will be one more way we can prepare our workforce to be the best it can be. We appreciate Hill's continued investment in Wayne County and look forward to working with them in the future." The request for EDIT funds will now go before the Wayne County Commissioners for their consideration.
About Hill's Pet Nutrition
Hill's Pet Nutrition Inc. develops and manufactures leading-edge nutrition for companion animals based on a scientific understanding of life stage, health condition and size. HILL'S® Prescription Diet® brand therapeutic pet foods are available only through veterinarians. HILL'S® Science Diet® and HILL'S® Ideal Balance™ wellness brand pet foods are sold through veterinarians and finer pet specialty stores.  Founded more than 75 years ago with an unparalleled commitment to pet well-being, Hill's' mission is to help enrich and lengthen the special relationships between people and their pets. By focusing on pets' optimal nutritional needs, Hill's products are transforming the lives of pets, pet parents and the vets who care for them.  For more information about Hill's, our products and our nutritional philosophy, visit us at HillsPet.com, Hillsvet.com or Facebook, keywords "Hill's Pet Nutrition."