Anchor Ingredients Announces the Groundbreaking of a $40 Million Transload and Processing Facility in Richmond, Indiana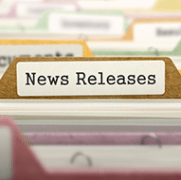 Richmond, Indiana – June 13, 2023 – Anchor Ingredients, a leading provider of high-quality ingredients for the pet food industry based out of Fargo, North Dakota, is excited to announce the groundbreaking of its new transload and ingredient processing facility in Richmond, Indiana. The $40 million facility, strategically located in the heart of pet food manufacturing, will be situated in the Midwest Industrial Park.
The groundbreaking marks an important milestone in Anchor Ingredients' commitment to meeting the evolving needs of the pet food industry. This new, state-of-the-art facility will expand rail infrastructure within the industrial park and provide bulk storage, warehouse space and onsite ingredient processing—as well as the latest in quality assurance testing—enhancing Anchor's ability to provide a reliable source of super premium ingredients to support the growing network of pet food manufacturers in the region.
"We are thrilled to break ground on our new transload and ingredient processing facility in Richmond," said Al Yablonski, CEO and Co-Founder of Anchor Ingredients. "This facility represents a significant investment in the pet food industry and demonstrates our dedication to being a true supply chain partner and delivering high-quality ingredients that meet the demands of our customers."
As the pet food industry continues to expand, so do supply chain complexities. Through this investment, Anchor will be able to drive efficiencies for its customers by optimizing logistics, providing onsite ingredient processing and local distribution.
"This expansion into Richmond will continue to diversify our product and service offerings within the pet food industry and further position Anchor as the preferred supply chain partner for the world's largest pet food brands," stated Yablonski. As part of its expansion strategy, Anchor recently commissioned North Freeze Dry (www.northfreezedry.com), the industry's first fully integrated co-manufacturer of freeze-dried pet foods, in central Minnesota earlier this year, and has recently launched an innovative ingredient traceability technology platform custom built to meet the sustainability needs within the pet food industry.
The Richmond facility is expected to create 30 new jobs, offering employment opportunities, and contributing to the economic development of the area. Anchor aims to foster collaboration with local businesses and stakeholders to strengthen the region's position as a hub for the pet food industry and has plans for future growth at this site.
"We are delighted to have secured a financial vote of confidence from Anchor Ingredients," said Richmond Mayor, Dave Snow. "Anchor's meaningful investment will provide a key element in the growth of our pet food manufacturing sector. We've seen significant investment in Richmond over the last six months, which are rallying points that show our current upward trajectory."
Based on the company's growth plans, the Indiana Economic Development Corporation (IEDC) committed investment in Anchor Ingredients of up to $310,000 in the form of incentive-based tax credits and up to $200,000 in Manufacturing Readiness Grants. These investments are performance-based, meaning the company is eligible to claim incentives once Hoosiers are hired.
"Indiana is honored to welcome Anchor Ingredients to the state," said Ann Lathrop, Chief Strategy Officer at the Indiana Economic Development Corporation. "Anchor's investment will not only add to our robust ecosystem of pet food manufacturers and producers but will also expand infrastructure and logistics within the area."
Construction of the transload and ingredient processing facility is set to commence immediately, with completion expected by June 1, 2024. Anchor Ingredients looks forward to the positive impact this new facility will have on its ability to serve the pet food industry and support the thriving community in Richmond.
Anchor Ingredients Co. LLC was founded in 2015 as a premium ingredient company supplying the pet food industry throughout North America. The company is headquartered in Fargo, North Dakota with value-add ingredient processing facilities strategically positioned in key specialty crop growing regions across the Upper Midwest, and sales offices in Los Angeles, California and Minneapolis, Minnesota. For more information, visit www.anchoringredients.com.