Aluminum Billet Manufacturer Selects Richmond, Indiana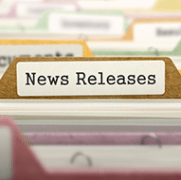 An aluminum billet manufacturer will locate a new facility in Wayne County. Element 13, LLC, a new business start-up will construct a new 60,000 square foot facility on 15 ½ acres located at the corner of North Round Barn and Gaar Jackson roads in Richmond's Midwest Industrial Park. The company is projected to create 30 new full-time jobs by 2022 and invest $15.8 million. Chris Rasmussen, President and CEO said on behalf of his team, "Element 13 is very excited and looking forward to becoming a part of the Richmond community. Valerie (Shaffer) and everyone involved in making this happen have been nothing short of accommodating and a real easy decision for us to build our future in Richmond."
The company will receive a total of $146,000 in an Economic Development Income Tax (EDIT) Grant from the Economic Development Corporation (EDC) of Wayne County, Indiana.  The EDIT funds will be used to help offset the cost of construction, purchase of equipment, and training of employees. EDC President Valerie Shaffer says, "We've been working with Element 13, otherwise known as Project Thankful, since early fall. It's exciting to be able to announce their decision to locate in Wayne County, especially in light of challenges caused by the COVID-19 pandemic." The request for EDIT funds will now go before the Wayne County Commissioners for their consideration.
About Element 13, LLC
Element 13 manufactures aluminum billets used in construction, aerospace, recreation, and automotive industries, among others. Element 13 sources aluminum from recycling centers, reducing the waste stream and bringing scrap aluminum back into use. The aluminum billets are used to make such products as window and door frames, bleachers, and components for trucks, cars, and planes.