Ivy Tech Richmond, Wayne County EDC Sponsor National Manufacturing Day Event for 130 area high school students in career centered programs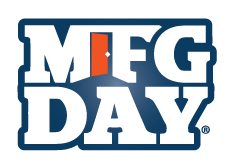 Richmond, Ind. –  October 7 is National Manufacturing Day (MFG Day). Ivy Tech Richmond and the Wayne County Economic Development Corporation joined forces with the Wayne County Chamber of Commerce, Ahaus Tool and Engineering, Belden Wire & Cable, Osborn International, Janesville Acoustics, and Contract Industrial Tooling (CIT) to offer 130 high school students from the Richmond Area Career Center and the Whitewater Career Center in Fayette County, a day of learning about manufacturing at major national and international Richmond firms.
The national MFG Day goal is to provide manufacturers an opportunity to open their doors and show what manufacturing is — and what it isn't. They are able to address the skilled labor shortage they face, and demonstrate that today's manufacturing companies are modern and using advanced technology to achieve their goals.
Kevin Ahaus, President of Ahaus Tool and Engineering supports MFG Day goals saying, "Manufacturing Day is important because we need to change the image of manufacturing. It's not your grandfather's old tool shop. We want to promote and educate students that this is a high tech field. We're using state-of-the art equipment. It's an opportunity to show students what we do,   how we do it, and we hope interest them in being Ahaus team members in the future."
Chad Bolser, Campus President of Ivy Tech Community College Richmond Region said, "This region has always had a rich tradition of manufacturing and it is no different today.  We are grateful to our partners: Wayne County EDC, Wayne County Chamber of Commerce and Ahaus Tool and Engineering that make sure National Manufacturing Day is recognized here in Wayne County.  Having 130 high school students tour local manufacturing facilities to see up close the exciting career opportunities right here makes this day special for everyone involved."
Valerie Shaffer, President, Economic Development Corporation of Wayne County, agreed with Bolser saying, "National Manufacturing Day provides us with one more opportunity to expose our youth to the vast career opportunities that exist in manufacturing. Many of these jobs are high-tech and therefore we must educate our youth about the skills needed to work in this industry today. They are after all our future workforce and the future of this community."
The students attending the day will be divided into two groups. Fifty Richmond  students will go to Belden Wire & Cable  (25 to Belden America's manufacturing facility, and 25 to the Belden Wire & Cable Headquarters, switching locations mid-morning). In the afternoon they will go to Osborn International and Janesville Acoustics. Rusty Hensley, Richmond Area Career Center Director said, "When we expose our students to the manufacturers that employ workers that are using the skills we are teaching in class every day, that is a win for our students, Richmond Area Career Center and the employers.  We are appreciative to the manufacturing community that opens their doors to share with our students to their operations."
Eighty Whitewater Career Center students will spend the morning at Ahaus Tool and Engineering and tour the Advanced Manufacturing Technology  Center at Ivy Tech Community College Richmond. After lunch they will visit Contract Industrial Tooling.  Steven Dungan, Whitewater Career Center Director said, "By allowing the Whitewater Career Center students to tour manufacturing facilities for Manufacturing Day, it provides them with real world knowledge and exposure that gives validity and foresight into the field of study they have chosen.  Actually, being able to physically see themselves being successful in many of great manufacturing facilities in the Whitewater Valley will let them plan more precisely for their future successes after high school.  It truly is an exciting time for our area and students with unlimited possibilities for a successful career.  By establishing stronger partnerships with local businesses and educational institutions, we look forward to building quality work-based education experiences to advance the future manufacturing employees that we so desperately need in our area."
Bolser said,"The Day would not have been possible without the collaboration and enthusiasm for the project from Kevin Ahaus, Ahaus Tool and Engineering; Doug Breneke, Belden Wire & Cable; Mike Catey, Contract Industrial Tooling; and, Marc Cunningham, Osborn International and Janesville Acoustics.
 About Ivy Tech Community College
Ivy Tech Community College is the state's largest public postsecondary institution and the nation's largest singly accredited statewide community college system.  Ivy Tech has campuses throughout Indiana. It serves as the state's engine of workforce development, offering affordable degree programs and training that are aligned with the needs of its community along with courses and programs that transfer to other colleges and universities in Indiana. It is accredited by the Higher Learning Commission and a member of the North Central Association.
####